My Master is a Naga - R18 Comic
MMiaN Stretch Goal! A Possible Visual Novel?
---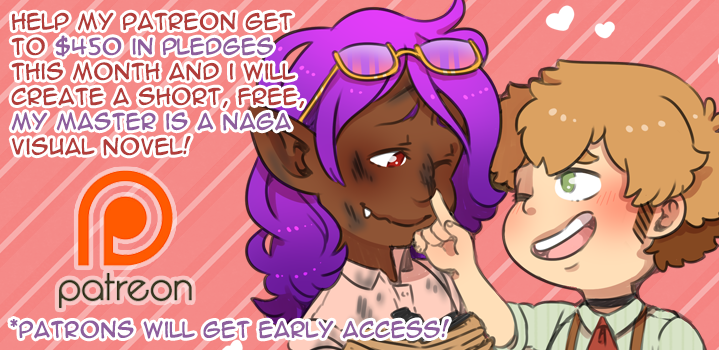 Hey ya'll! I've been meaning to announce this for a while– but there's a new stretch goal on my Patreon!
I've wanted to make a little VN about some of the early days of Naveen and Klaus– and this is my perfect chance to!

$450 is easier to get than we think! If about 55 pledged $1, we would have the goal! OR, if 10 of you pledged $5– getting you access to the secret blog too!
I've got a $10 pledge available that grants you a sketch a month too!
Check it out– or simply just share if you can! I think we can make this happen!
Get My Master is a Naga - R18 Comic