Space School - R18 Side Comics
Alkaline + Zeggy, NEW R18 COMIC IS UP FOR PATRONS NOW!
---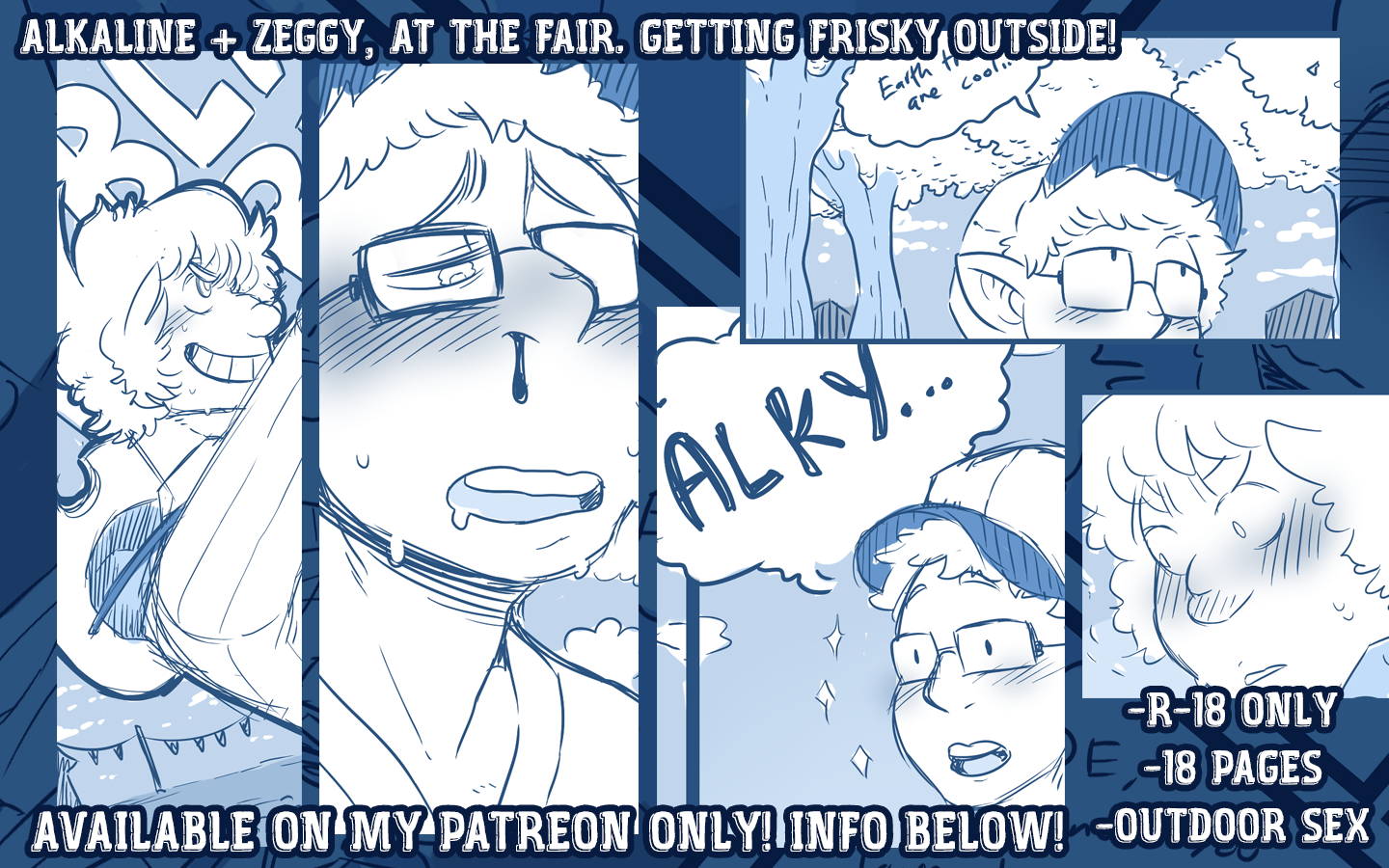 🌭 Good news, Patrons! 🍔
(And if you're not currently pledged– don't worry! It takes as little as a $1 pledge to get this comic right now!)

I wiped up this comic in my spare time for fun and I'm very excited to show my Patrons– since it's just really goofy and horny. Love that.
Or, if you're just interested in downloading PDFs of my comics for your own personal archive– here's a reminder that most all of my comics can be downloaded off my Itch.io for free.
Reblogs much appreciated! Thanks all!
Get Space School - R18 Side Comics