Franny Fever - R18 Comic
FREE! Image dumps now added.
---
Hey ya'll! This is just a quick update to let you know I added some free files to download! They are .rars containing a bunch of .PNGS (in a folder, of course) of either Franny and Leif or just Franny-- take your pick or download both! ;3

These are images I've shared around the net but have never really put into one collection-- so I hope you'll enjoy!
I'm hoping to be able to treat this page like a hub for all things Franny and Friends in the future, so keep your eyes peeled for more stuff coming soon! Thanks all! 💋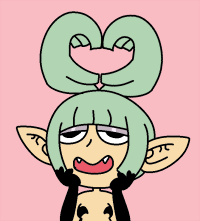 Files
Franny and Leif - .rar file - 38 Images (R18 ONLY)
157 MB
Jan 23, 2019
Franny Solo - .rar file - 59 Images (R18 ONLY)
91 MB
Jan 23, 2019
Get Franny Fever - R18 Comic