One-Eyed Lee and the Dinner Party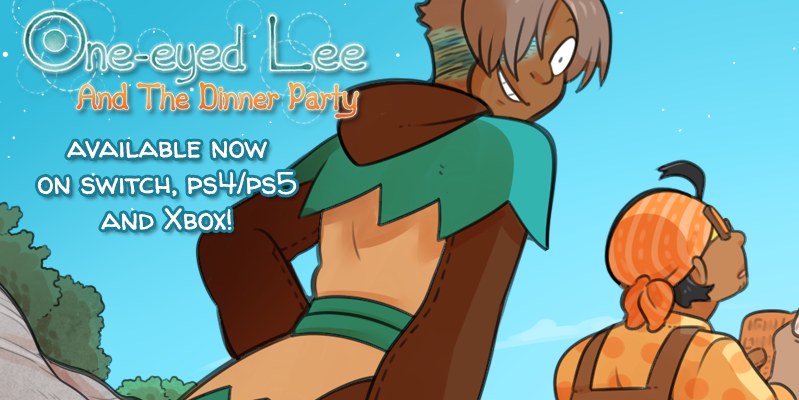 That's right! One-Eyed Lee and the Dinner Party is out on console today! That includes, Nintendo Switch, PS4/PS5, and Xbox! The launch comes with a 20% off discount, and includes a BUNCH of new languages! (Hoping to include them in the PC version when I get some time)
I hope you'll consider checking it out or telling some friends!
Get One-Eyed Lee and the Dinner Party
Comments
Log in with itch.io to leave a comment.
Let's gooooo! Mind if i ask which languages it has? Just a few examples will do
Right now it's got English, French, German, Spanish on consoles! (PC still just has English though hoping to get the languages from the publisher to release on PC, and then get Portuguese!)

Congrats!
I am happy for you<3