Tomai
Tomai: Night Festival Alt - Now starting on Tumblr!
---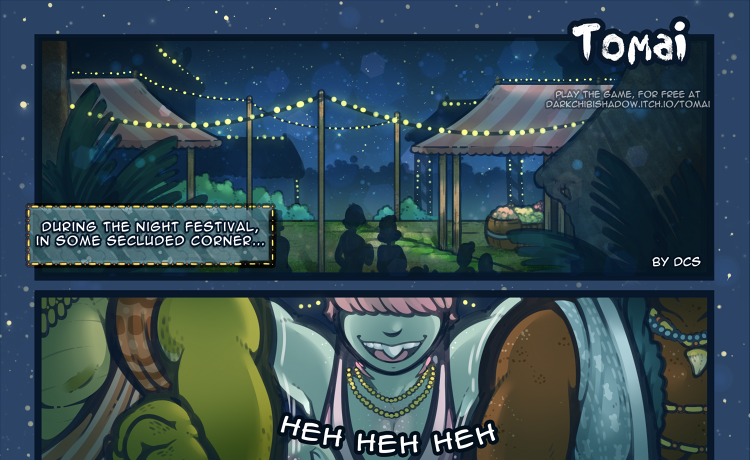 READ THE COMIC STARTING NOW, ON TUMBLR, 18+ ONLY!
http://dcsart.tumblr.com/post/169523971108/tomai-night-festival-alt-page-15-next...

Hey hey! Just wanted to announce really quick that I'll be working on a small Tomai comic over on my Tumblr! Woo!

I hope this will hold you all over as we work on the extra content-- I got sick so it put a bit of a wrench in my work schedule for all of the extras! We promise the wait will be worth it tho~
As always, if you like my comics, please consider supporting me thru my Patreon!
And for everyone who is/has already supported me– thank you so so much!
⭐ SUPPORT MY COMICS PATREON ⭐