Tomai
Tomai will be at Kumori-con 2018! (+info about DLC!)
---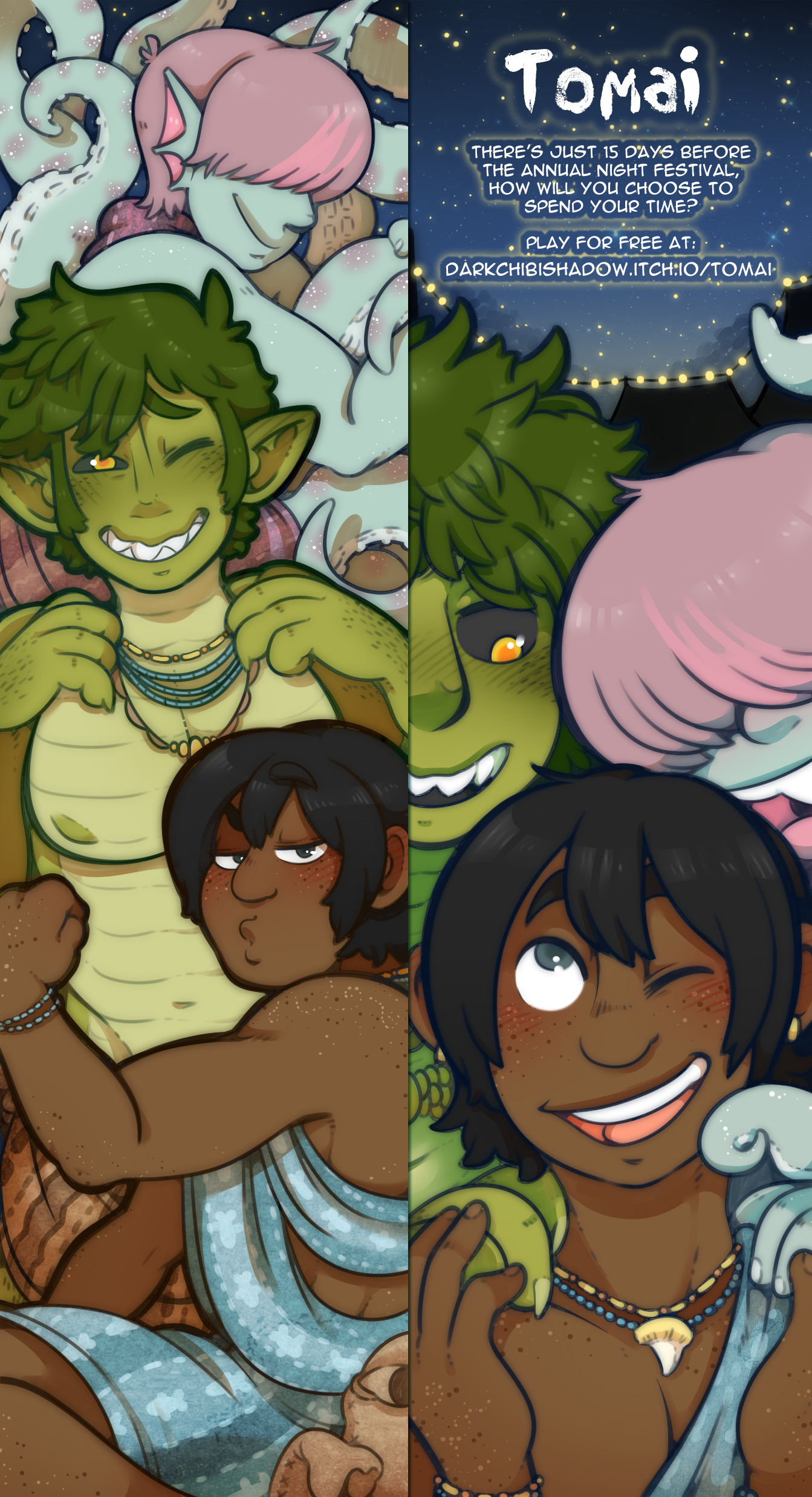 Hey ya'll! 🐟 This is a promotional bookmark for Tomai I will be giving away at Kumoricon 2018!(Portland, OR)

I'm not sure if I'll have these available outside of con– but I do know I'm giving these away to my Erotica patrons for free! So I hope to see some of you at Kumori-con 2018!
That aside; the DLC for Tomai has been slowly inching it's way to completion. Lots of stuff has happened to get in the way of it's progress-- and while we were originally going to aim for an anniversary release (which is October 15th, by the by) right now it's looking like we're just going to need a bit more time.
Which is stinky, I know! But things happen, life happens-- and we gotta take care of that stuff so that none of the extra content comes out feeling rushed.
But I can assure you-- on our end we are in the home stretch. All the art has been completed except for ONE story-- the Malik and Burdoc story; which is arguably the most exciting and horny one. So we gotta take our time with it!
To hold you over, here's art from one of the DLC stories: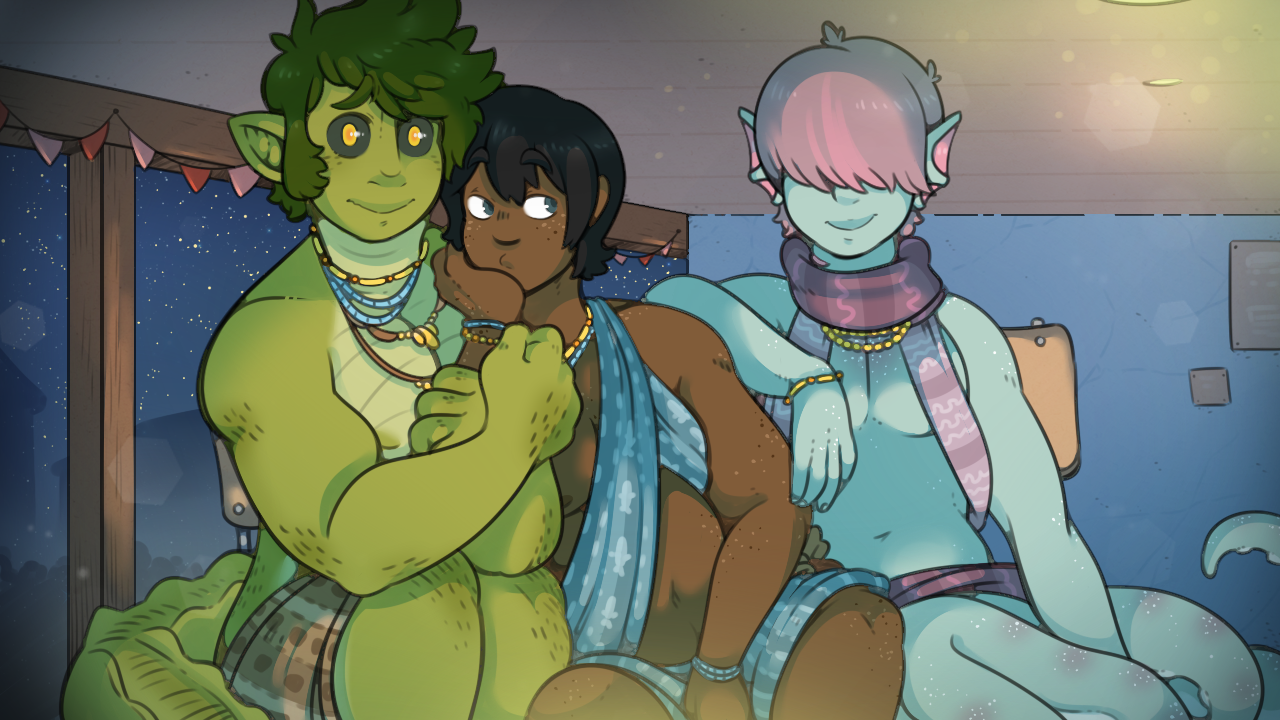 Thanks for your amazing patience everyone! 🎣