Tomai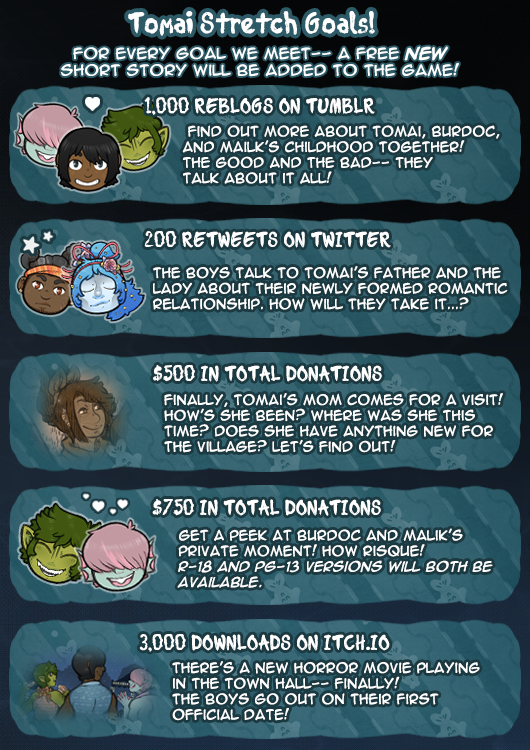 Hey ya'll! I'm very excited to announce the Tomai stretch goals– whoa!

Tomai is absolutely free to play in it's entirety– these would just be fun extra stories we patch in! Yay!
If you'd like to help Tomai get more content added to it, here's some helpful links!
All of these stretch goals work together– so if you help one, you're more likely helping the other!
Let's work together to reach these goals! THANK YOU EVERYONE!