Tomai
We've reached all of our stretch goals!
---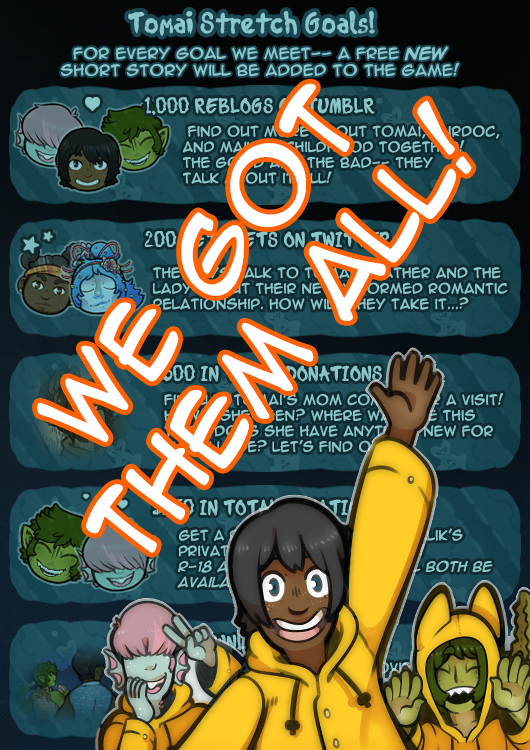 Hey everyone-- it's been a while! As of next month, Tomai will be a year old-- so now seems a good a time as ever to announce that we recently met all of our Stretch Goals!
We've made an announcement about this before when we met two of our earliest goal, but to be honest; we've both been really busy and just haven't had the time to start much development on implementing everything.
I know for me at least, 2018 has been a bitch of a year and has been extremely difficult game making wise. We also both have our hands full not only with AWOO but with all of our own job work that we need just to keep living and eating.
That all said; we do currently have plans to start slowly releasing these extra stories and putting them into the game-- so I'm going to go into more detail on what we do have down below!
General outlines for each story.
General art requirements for each story!
The boys will have some new outfits... :3c
Decided that you WON'T have to get certain endings to see certain extras-- you'll get to choose to see everything off the bat from the main menu. We made this decision because we realize lots of people won't have their original copies of the games just sitting around and we want people who have flushed their files but played the game to be able to pick it up again whenever and see the new goodies!
Some art has already been finished: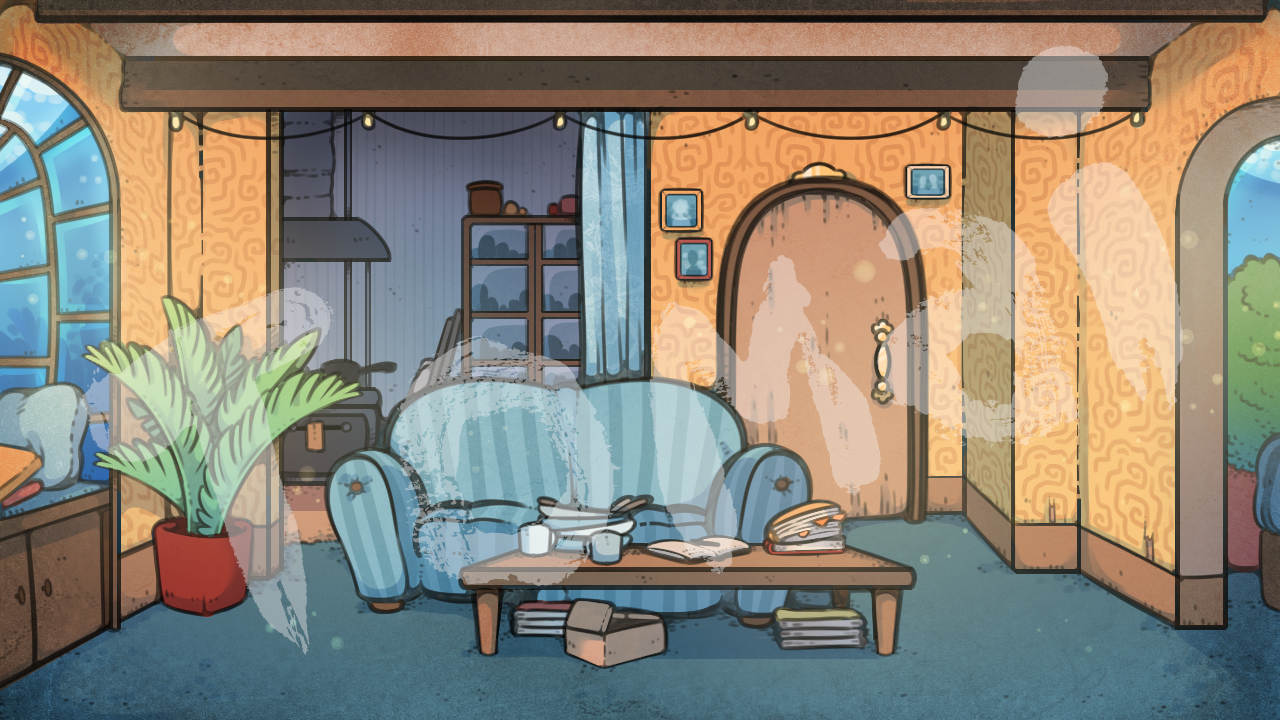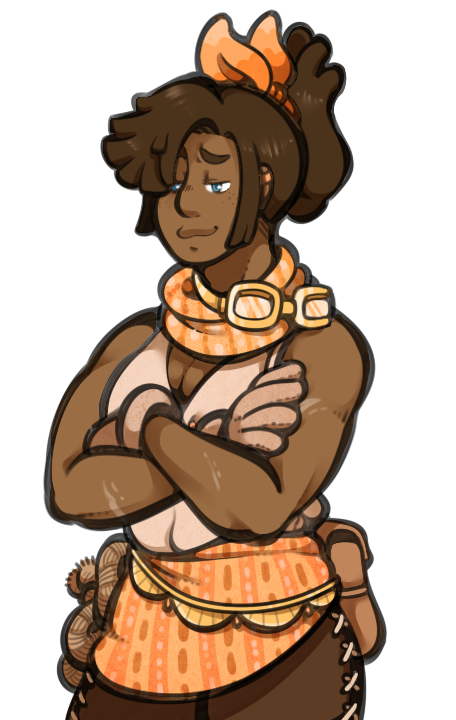 Despite everything that we've had to deal with this year-- we're both really excited and feeling positive about these added stories. I know I'm especially excited for them because a lot of my original ideas about the boys finally get to be shared a little more than we could fit in with our original game-dev-time.

What order will these be released in, you ask? Well-- that's a secret! We want it to be a surprise and honestly we want it to be flexible on our end what we work on so that we can deal with our busy schedules.

We both love working on Tomai so much though that we think if you enjoyed the base game you're REALLY going to enjoy these extra stories as well-- cuz we certainly do!
Thanks again for all of your amazing support-- we can't wait to bring you more Tomai!
- DCS + Arcade Party